03 Other Visitors
Our product must function in crowded spaces without being disruptive to other visitors.
In order to minimize disruption to our users as well as other visitors, the FARTHER experience is designed to be operated entirely through gesture, with no voice input required from the user at any point. However, in order to make the system accessible to everyone, we included a limited voice command functionality.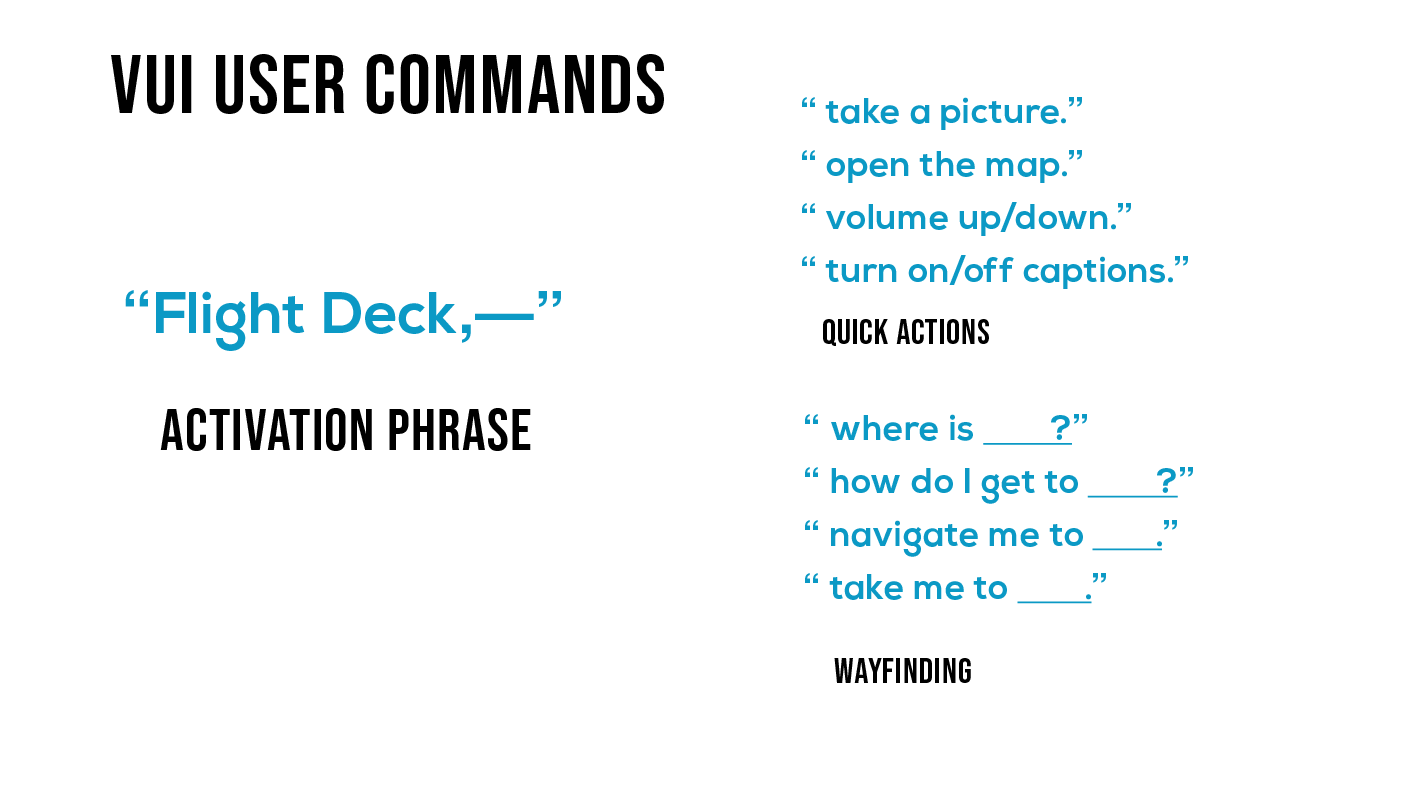 Most actions performed through the VUI are quick actions, which, if the system has understood correctly, will yield immediate visual feedback. When FARTHER recognizes the user speaking it's activation phrase, "Flight Deck," the system immediately springs into action, rendering the action in the user's vision so that they know the command has been understood.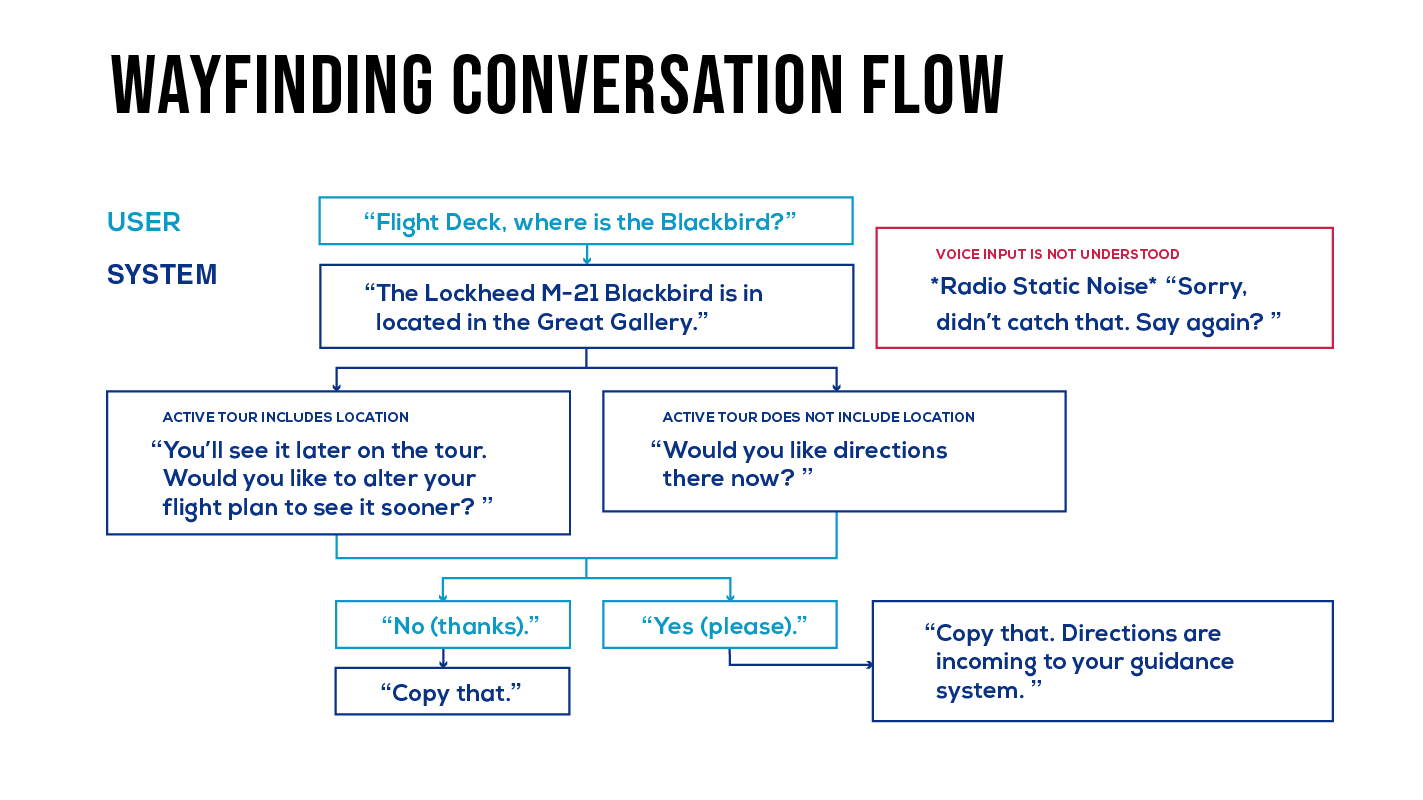 Voice commands that involve navigation do require a bit of simple back-and-forth dialogue with the system.